Welcome to Chiltern Young Riders
Chiltern Young Riders, based in Hertfordshire, UK, provide Motocross and Dirtbike training to all ages. We give the opportunity for people upwards of four years old to experience the thrills of off- road bikes in a safe, controlled and caring environment. We seek to blend fun and excitement whilst instilling consideration for other children and a healthy respect for the bikes they ride.
CYR has been offering Motocross/Dirtbike training at their track in Hertfordshire since 1989, and has taught over thirty thousand children since then and is proud of its exemplary safety record. All children and legitimate visitors are covered by a public liability insurance to a limit of £5 million per claim. A copy is available on request.
We provide all motocross safety equipment and bikes which are replaced each year and dedicated instructors allowing for one to one teaching when and if required. Our lesson groups are usually no bigger than 5/6 children with 3 instructors on hand to teach. These student / pupil teaching ratios are unmatched at any training school.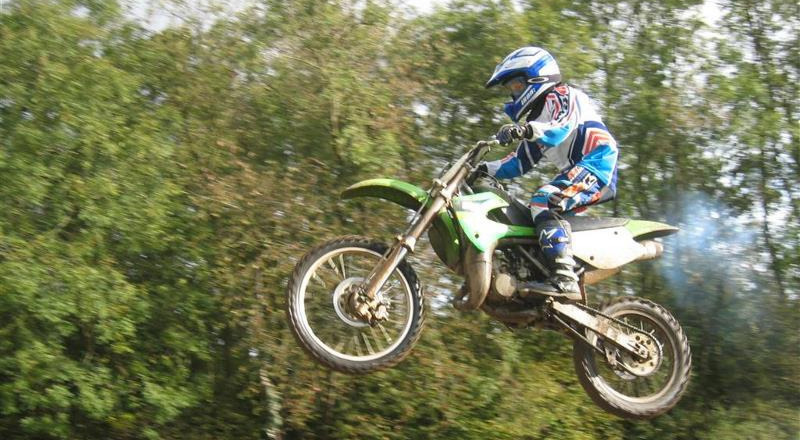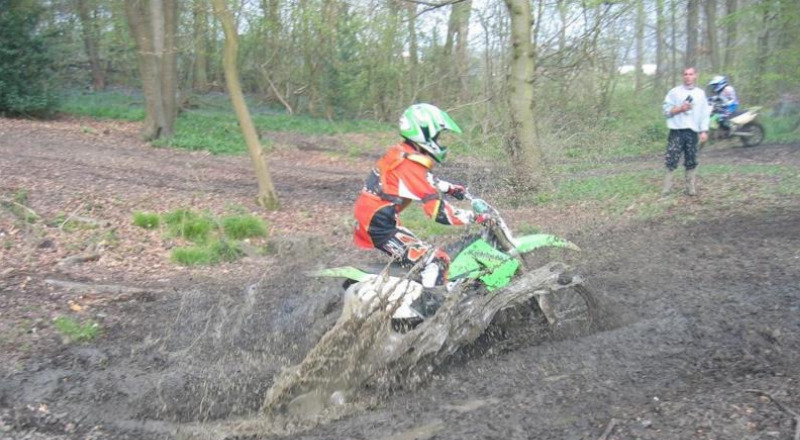 All CYR instructors have specific school first aid training. Children are introduced to and learn on 50cc, 80cc and 110cc auto and semi automatic machines which, although heavier than their pushbikes have similar saddle heights and brakes. Most children are confident within half an hour. (See Bikes tab above). Teenagers and adults, due to their size, start on manual clutch controlled motocross bikes.
The whole experience of learning to ride, buying kit and a new or pre-owned bike can be provided by CYR. Our structured courses provide a syllabus that covers all the essential requirements of off-road riding and regular progress cards help CYR and parents follow pupils' progress. These motocross training courses are carried out most weekends of the year with the exception of August and consist of four one-hour lessons (one hour each weekend on the same hour) spread over four consecutive weeks. The skills learnt off-road are transferable to any prospective rider/driver regardless of age.
We cannot accommodate 4 hours in one session or two hours alternate weekends except in school holidays/weekdays. We are able to offer a one hour Try-Out. See Bookings and Forms for detailed information or email for more information. Also note that missed lessons are not transferable due to demand and requirement to match spaces with the relevant child's ability.
Due to demand CYR can offer weekday sessions to schools to supplement PE and facilitate diversionary courses.
Parents are encouraged to watch their child's riding as it will be a highlight of their lives and they will want to share it with you. However, 'Biker' dads please do not feel your input, especially in the early stages, is essential! Parents to remain on site unless over 18yrs.
Our purpose built lodge can provide light refreshments and a viewing balcony to watch the children or family in comfort. The lodge can also facilitate group sessions or courses requiring an overnight stay. Most years we hold a parent day in aid of charity and also other events which are notified in the News section. We are a family orientated motocross school where the pastoral care of our students is as important as their coaching on the dirtbikes. We have taught youngsters with all manner of learning difficulties including the profoundly deaf, dyslexia and included children with disabilities such as MS, Autism and Cerebral Palsy. Special needs children with ADHD find they can cope with the learning structure and techniques with excellent results.

Birthday parties are available during the summer months on Saturday afternoons. Call for details.
We can also introduce you to Motocross Maintenance Services Ltd where you can participate in maintenance courses so your youngster and or parent can maintain and understand the safety requirements of operating a motocross or dirt bike.
Thank you,
Simon Newell.